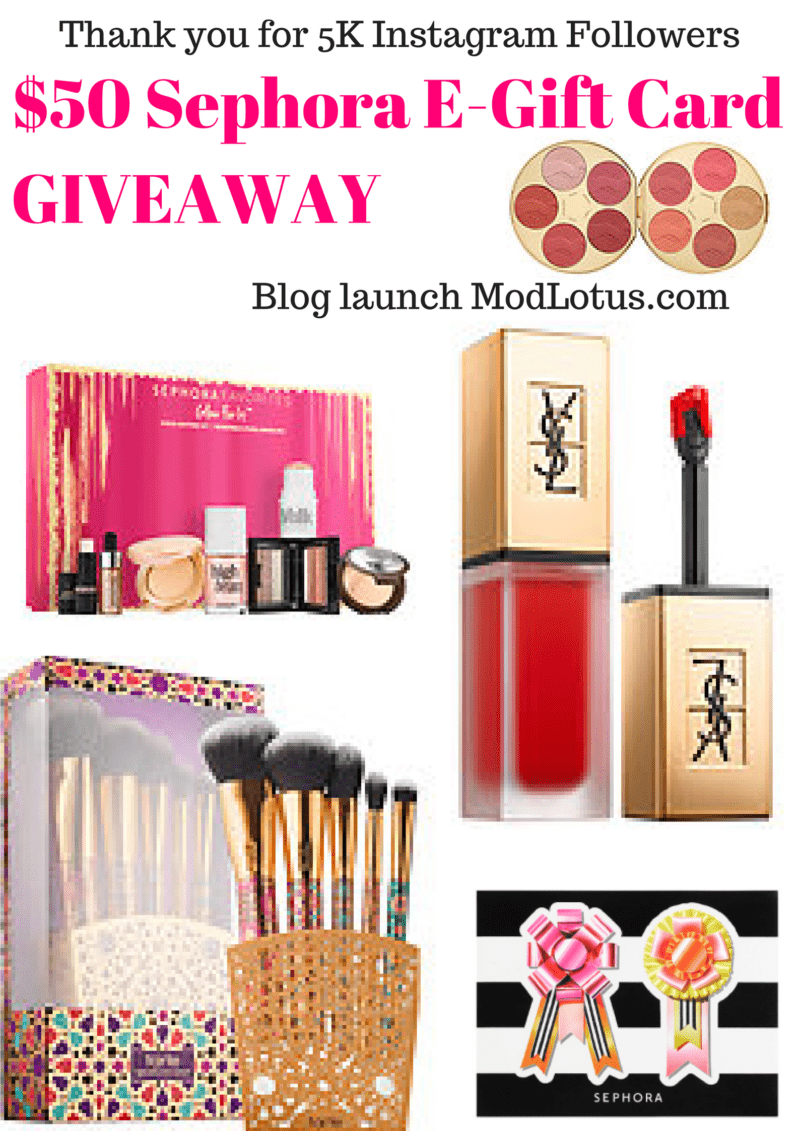 $50 sephora e card giveaway
"Sephora is a mecca for cosmetics, and it supports what I enjoy: You go into the store, and touch it, and try it, and love it. I've never bought anything on the Internet. I like to experience. – Marc Jacobs
Well, I totally agree with one of my favorite designer @marcjacobs . I remember losing myself for hours in @sephora just trying their makeup, feeling lotions/ serums and sniffing on perfumes !!!
So, when the time came to offer my gratitude to the online community for supporting me on Instagram and getting a warm response to my blog launch; I decided to offer E-card from Sephora to one lucky winner. 
It is open to all fashionistas around the world.

You should be 18 years or older to enter.

No purchase of any kind is required to enter this sweepstake.

It requires an email address to enter which will be added to Modlotus.com email and newsletter subscription.

(you can unsubscribe anytime).

You will have the option of bonus entries after you enter the giveaway.

You will get an email to ask you to confirm your participation. Please do so. 

$50 gift card will be emailed to an email address provided for giveaway entry on Friday, December 8th  to one lucky winner. Products in the image are promotional only and is not a part of the giveaway.

This Giveaway ends on Tuesday, December 5th at 8 pm EST. 

Winner will be notified and will also be announced on Wednesday, December 6th here in this blog post and on Instagram.
Happy Holidays and Good Luck !! 

Related posts: